You

CAN

draw and paint
with Angela Birchall
Incorporating
Art by Angela Birchall
and
The Art of Stress-busting
Email:
youcandrawandpaint@gmail.com
Discover how art can change your life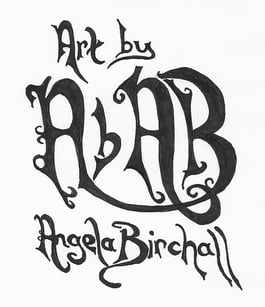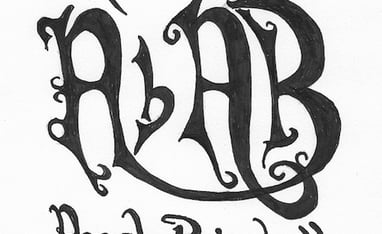 Commission your own unique work of art
Whether you are looking for a portrait of a 2 or 4-legged family member, or you have a favourite scene that you would like to have captured on canvas, just ask me about turning that wish into reality.
Most commissions, such as portraits, are done using photographs, but these do need to be good quality, clear and showing an accurate colour as they will be what I work from. If the photograph is blurred (not in focus) or the head is too small to show close-up details and expression, then you will not get a good likeness.
If I think that I can get a good likeness from the photograph, then you choose whether it is a pastel drawing or a painting in either acrylics or watercolours. Then you choose the size you want from a range of standard sizes or bespoke to suit your home. You then send a 20% deposit, I complete the commission and email a photo of the finished picture.
You can either collect it and pay the balance when you collect it, or I can send it out to you. When you get the email showing the completed picture, you send the balance due plus cost of postage and as soon as that money is received, I will send the picture to you.
Just drop me a line in the box at the bottom of the page and we can have a chat about the requirements of your commission.
Select from a gallery of paintings and drawings
I have an ever-changing selection of drawings and paintings for sale in all media (watercolour, acrylics, oils, pencil, soft pastel and oil pastel) and covering all sorts of topics including landscapes, seascapes, still life, flowers, animals and portraits.
Turn your favourite photos into precious pet portraits
Here is a selection of the portraits alongside the images that they were drawn from.
See further examples of pet portraits in pastel in the gallery below and at: https://www.facebook.com/ArtbyAngelaBirchall
To chat over a commission for your pet or pets, and even pets and owners, just message me via the link at the bottom of the page.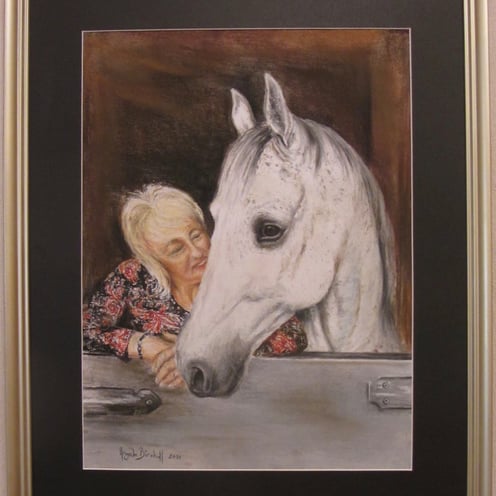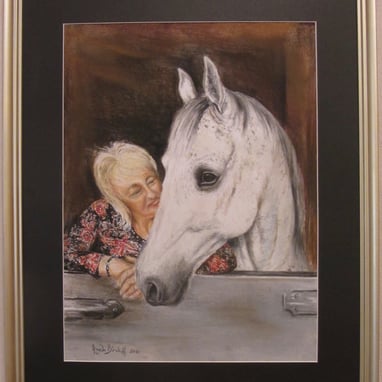 Wow! Just wow! You really have captured Tash. It's what I had hoped for and more. I'm so moved to see her like this again. We miss her so much and this really helps. You were the right person for the job.
Tina
Angela, thank you so much for the beautiful portrait. I could not have imagined you could catch her soul so well. Huge THANK YOU.
Susie
You have perfectly captured his beautiful face!! I think he is pleased as well. Thank you.
Celia
Thanks so much. It is so like her; we are both very, very pleased. Angela is without doubt a talented artist.
Chris
As soon as I saw this picture I just had to buy it! The way you have captured the effects of light on the ripples of water is wonderful. It's in situ now and is so relaxing to look at.
Bernard
A thousand thanks! You have done a brilliant job. The scene will be a constant source of such happy memories for us.
David
Hear the story as you watch it coming to life, then you can buy the actual painting
Don't let precious memories fade away, I can capture them in permanent artworks for you to treasure forever.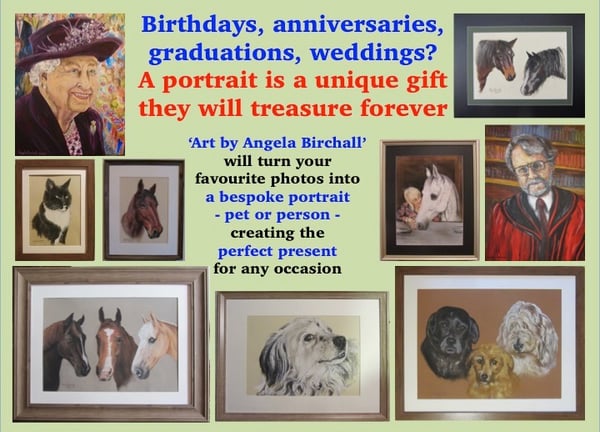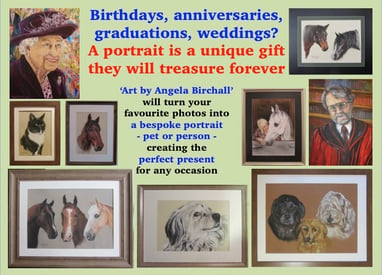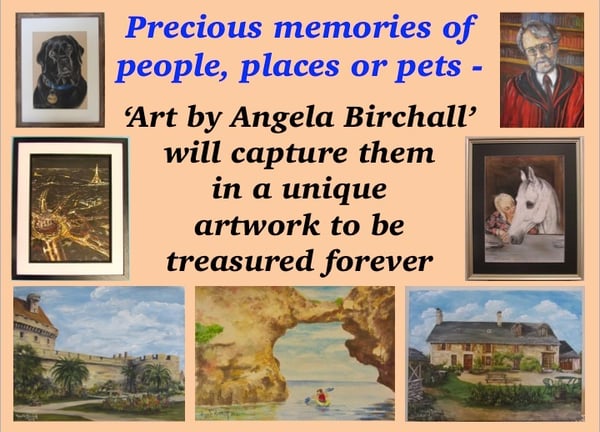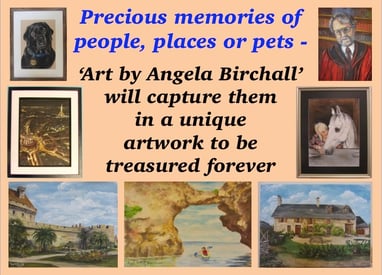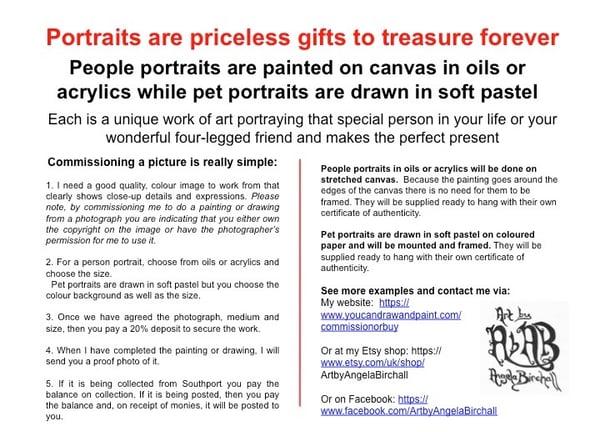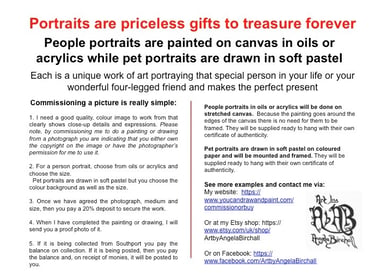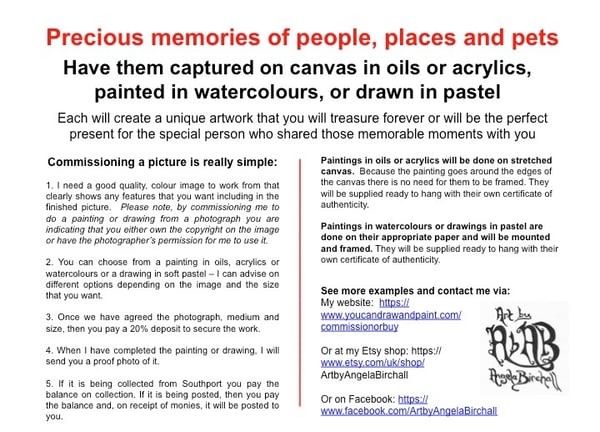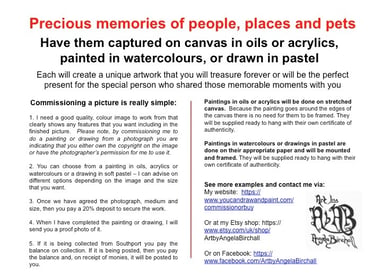 How to commission that special portrait or a painting to recall memories of happier days